The Charitable Foundation for Natural Sciences Education in Memoriam Szabó Szabolcs (better known by its short name Szabó Szabolcs Foundation) wishes to serve as an integrative platform for teachers, students, parents, colleagues, and supporters – proud of the past of our STEM education in Hungary, concerned about its present and searching for ways to ensure its robust future; continuing and fortifying the example set by our late friend, Szabolcs Szabó.
Hungary faces a dearth of teachers in the natural sciences in the near future. Our mission is to identify the problems STEM educators face today and to develop a platform to address them. We recognize the pressing immediacy and importance of this work: our society cannot function without well-trained, competent doctors, engineers, teachers and other STEM-based professionals. We strive to elevate the stature and societal recognition of STEM and its educators. by establishing strategic partnerships, nurturing talent, initiating competitions, and developing innovative tools and solutions. Our goal is to ensure that in ten years' time and beyond there will be STEM teachers to educate our children and to continue the vigorous heritage of our society's achievements of education and research in the natural sciences. It's a mission that relies on – and requires – our commitment, perseverance and support from our personal network.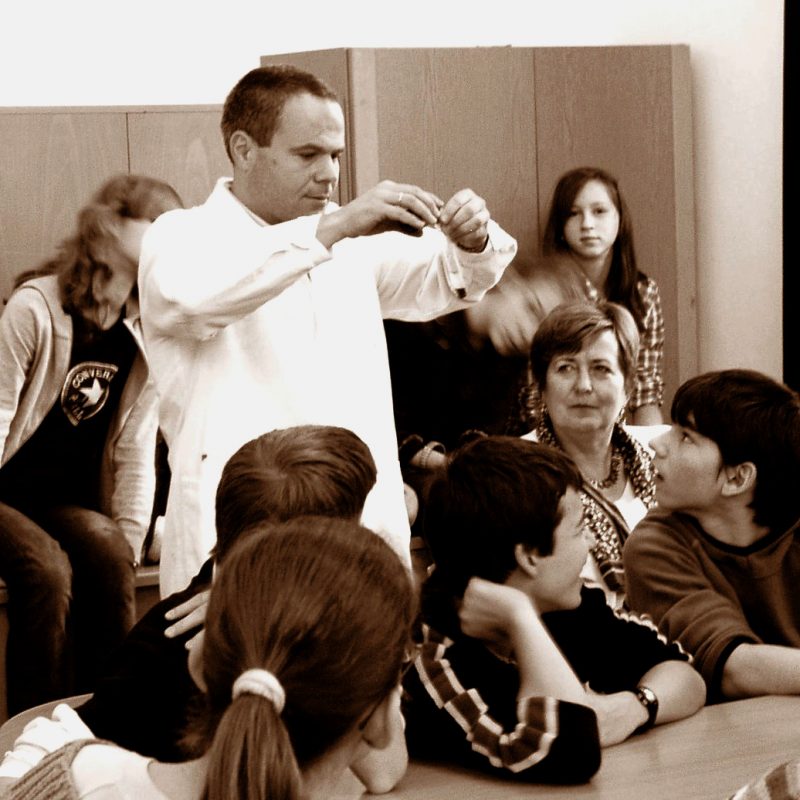 Szabó Szabolcs, our friend died at the young age of 50 in 2017. He was an outstanding teacher of chemistry and mathematics. He taught at Fazekas Mihály Primary and Secondary School – the preeminent, internationally recognized primary and high school in Budapest – for 16 years. At the school, Szabolcs trained teachers from all over the country. He received several prestigious awards (Gold Merit of Szent-Györgyi Albert Medal, Chemistry Education Prize of Richter Gedeon Foundation, Graphisoft Prize for Hungarian Mathematics Education) and, more importantly, his students won several awards in domestic and international competitions. Szabolcs dedicated his career to developing and modernizing education methodology, and strove to take experimental chemistry to small schools in the countryside ("mobile lab"). His students adored him and will always remember his community building activities too. His friends, former classmates and students, have established the Foundation for Natural Sciences Education in memoriam Szabó Szabolcs in order to tend this legacy.
Current Projects of the Szabó Szabolcs Foundation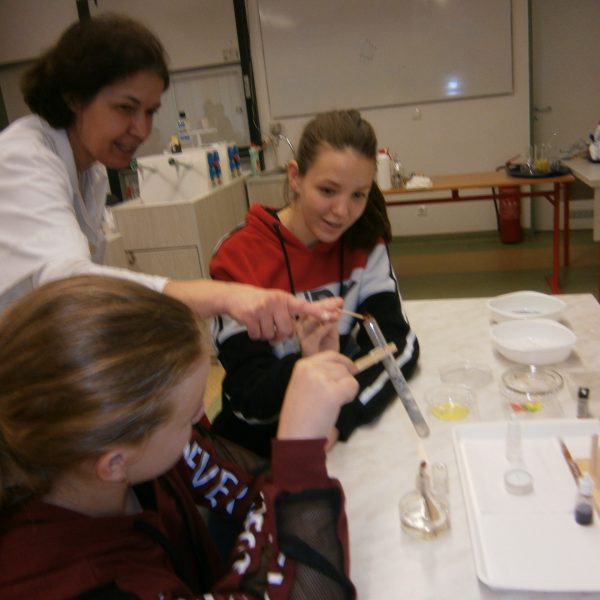 In the first year of our efforts to bring chemistry we traveled to 70 schools in Hungary, reaching 2100 students (see map insert). In many disadvantaged, rural locations the school had not only no access to chemistry demonstrations, it had no teacher to teach chemistry. Our plans to visit 100 schools were bridled by the Covid pandemic in the Spring of 2020. To substitute, we have posted video recordings of the chemistry demonstrations online, accessible for schools during the Spring semester.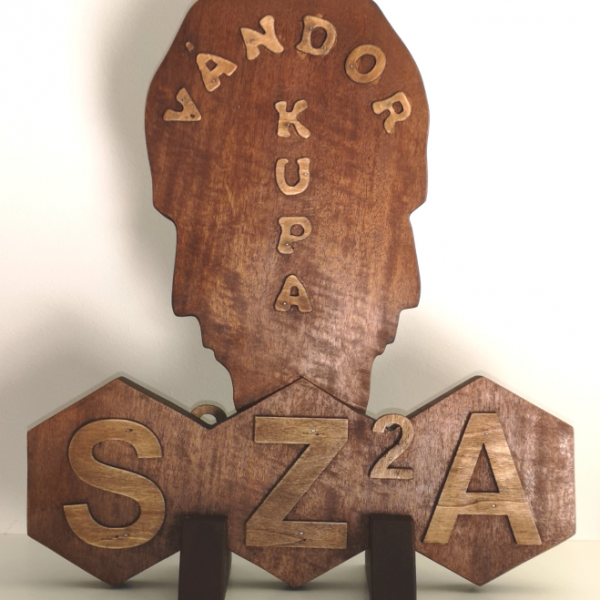 We launched the Szabó Szabolcs Challenge Cup of Natural Sciences, primarily for teams of 7th and 8th grade students from rural schools. Hoping to establish a lasting tradition, we are partnering with the school of the winning team from Pestszentimre to prepare for the next year.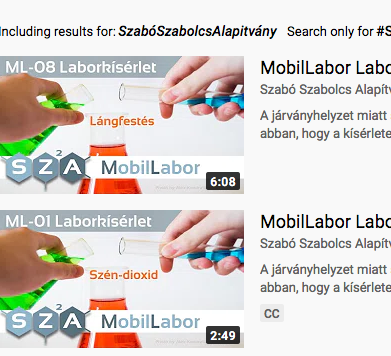 Virtual Teaching Assistant  (Tanseged.hu)
With the online video collection as a spring point, we initiated the effort of developing a curated, easily accessible online resource library for teachers in all fields of the natural sciences, including web links, videos, animations, problem sets and other resources. In addition to the base sciences at high school level (physics, chemistry, biology, geography) we have expanded our support for the teaching of environmental studies in elementary schools recognizing that bringing a smart, accessible and friendly foundation of the sciences in these formative years has a profound effect on students.
STEM Pedagogy – Workshops, Survey, and Stipends
On October 4, 2019, we held our first workshop to discuss insights about what can be done by current educators, students – separate from political and policy framework – to ensure that there be qualified, energetic teachers in ten years for a vibrant, relevant STEM education.
More
As an outgrowth of the Workshop, we have launched an online survey targeting highschool students and teachers to gain a better understanding about what stifles students' willingness to become teachers of the natural sciences. We are also probing into the issues behind the housing crisis of teachers and develop a strategy to help address it.
Contact
Charitable Foundation for Natural Sciences Education in Memoriam Szabó Szabolcs
E-mail: info@sz2a.hu
Postal address:
1125 Budapest, Felhő utca 5/b, Hungary

Support Us!
Bank account details:
Magnet Bank
HU13 1620 0106 1160 3384 0000 0000
A Termtud Oktért Szabó Szabolcs Kh. Al.
SWIFT code: HBWEHUHB